---
..........Your online resource for Chevrolet collector coins, hat/lapel pins, window stickers, and numerous Chevelle-related informational CDs. Click either the "Products" or "CDs/Books" tab for more
---
Site last updated:
---
Disclaimer:
Due to COVID-19 the USPS is often experiencing delays. Any products ordered are done so with the understanding that shipping times for USPS Media mail, USPS First-Class mail, and USPS Priority mail may vary depending on your shipping address. Once your purchased items are delivered to (or picked up by) the post office, I have no control over their delivery. All Priority mail orders and most First-Class orders are done with a USPS tracking number so you can track the route of your order.
Not responsible for damage done by any mail carrier be it USPS or any international carrier. USPS Priority and First-Class International provides for insurance on contents. You must contact USPS or appropriate international carrier for any damage claims. Any books or CD/DVD media shipped by Media mail are at your risk. If you wish your CD/DVD to be shipped via USPS Priority Mail to a U.S. address, please contact me via my contact page and I will send you a quote on additional cost.
If you wish to order any multiples of items or several different items you can save on shipping. Simply contact me prior to ordering and detail in the Message box exactly what you wish to order with quantity of each item and how your wish to pay (PayPal or credit card). I will email you a detailed quote to include shipping costs.
Please ensure your mailing address and email address are correct, especially if using a PayPal account.
---
Now taking submissions for 2002 Classic Chevelle Calendar featuring 1972 Chevelles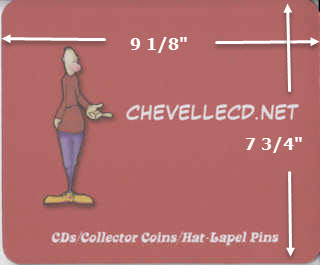 Free Mouse Pad with any order of $100 or more
(while supplies last)
Order Your Chevelle SS Collector Coin #1 Here

SS396 Side


SS454 Side


Click for larger image
Available with optional red, black, or blue insert velvet display box.
The perfect gift for that SS396 or SS454 Chevelle owner.
---
2-inch static cling window stickers of each design above - SS396 and SS454
---
Chevelle SS396/SS454 Hat/Lapel Pin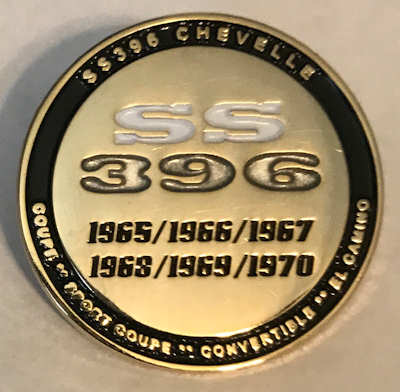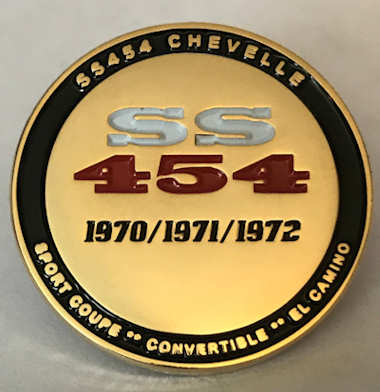 ---
Order Your SS Collector Coin #2 Here

SS396 Side


SS454 Side
---
| | | |
| --- | --- | --- |
| | ← | |
---
2020 Classic Chevelle Calendar Special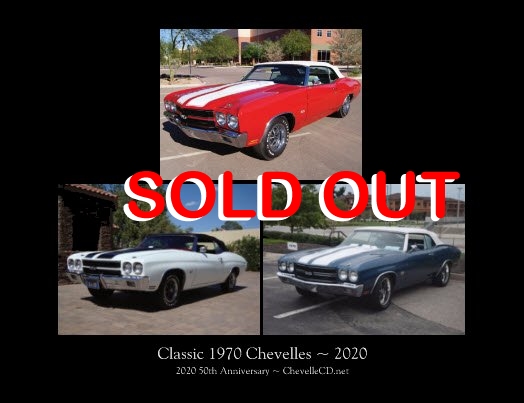 Get up to 58% off the retail price of the 2020 Classic Chevelle calendar for 2020 when ordering any CD/DVD, or Chevelle Coin #1. After placing your calendar order you will need to order any CD/DVD to receive the special pricing. No orders will be processed until both a calendar is ordered at this special price and any CD/DVD, or Chevelle Coin #1 is ordered.
---
2020 Classic Chevelle Calendar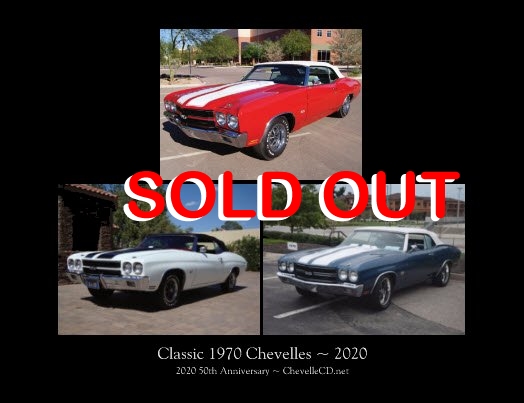 Only a few left! Price reduced for clearance
>> Order Here <<
---
2019 Classic Chevelle Calendar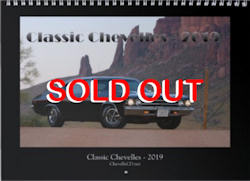 Only a few left! Price reduced for clearance
>> Order Here <<
---


1964-1972 Shop Manuals & Parts Catalog
---

Five CD demo including a demo of the 1970 Build Sheet decoder CD now available online
A test drive of any 66-67 reference or AIM CDS above is external to this site and will open a new browser window.
If you would rather browse the demonstration at your leisure on your own computer, you can download the demo in either a self-extracting executable file (.EXE) for Windows-based PCs or as a compressed (.ZIP) file for Macs.
---


1970 Atlanta, Baltimore, and Kansas City SS396 & SS454 Build Sheet Decoder


1964-1972 Chevelle Trim Tag & Warranty Card Guide/Decoder
---

ChevelleCD.net is now proud to offer GM shop manuals for 1964 through 1972 Chevrolets
(SOLD OUT OF 1965, 1966, 1968, and 1972 model years)
See my Products page for more information.


There is no test drive version of the Detroit Iron Information Systems Factory OEM Shop Manual CDs.

Support your local VA and honor our veterans
---
As of January 1, 2020 the individual 1966 and 1967 Chevelle Combination Reference CDs will be supported with free updates as required. Because of this, pricing for the individual years is reduced. The 1966/1967 Chevelle Reference CD that now has both years will continue and the price is being dropped to the same as the individual year CDs were in the past!
* The 1966/1967 Chevelle Reference CD includes information on all models from the Chevelle 300 to the SS396; be it a sedan, wagon, pickup, convertible, or sport coupe.
Other Services:
I also design and maintain websites for small business, individuals, car clubs and other organizations.
See examples at my Webs By Dale link to find out more.
This page last updated:
---